In this Blog Post I will go over…
Email Marketing and Effective Inboxing Tips
…and specific goals to keep in mind when doing your Email Marketing and the steps to achieving those goals.
Your first goal is to get to your subscribers inbox. Watch this quick video
discussing:
What your Email Marketing goals should be
How to accomplish those Email Marketing goals
How often do you check your spam folder?
Probably not often, and you open those emails even less.
And… the more emails you send that don't get opened, the more your email URL / IP Address  gets blacklisted.
So not only do you end up wasting your time when you don't inbox, but you exacerbate the situation of not showing up in the inbox.
The important details to keep in mind to increase inbox rate are:
– subject lines
– valuable  content
– enticing Call To Action and
– effective funnels
All of the above lead to ===> ENGAGEMENT with your subscriber.
So exactly how do we achieve the goal of increased inboxing? I will tell you right after this image. Click on the image to learn more. This is the best business I found that has produced $1000 days for me.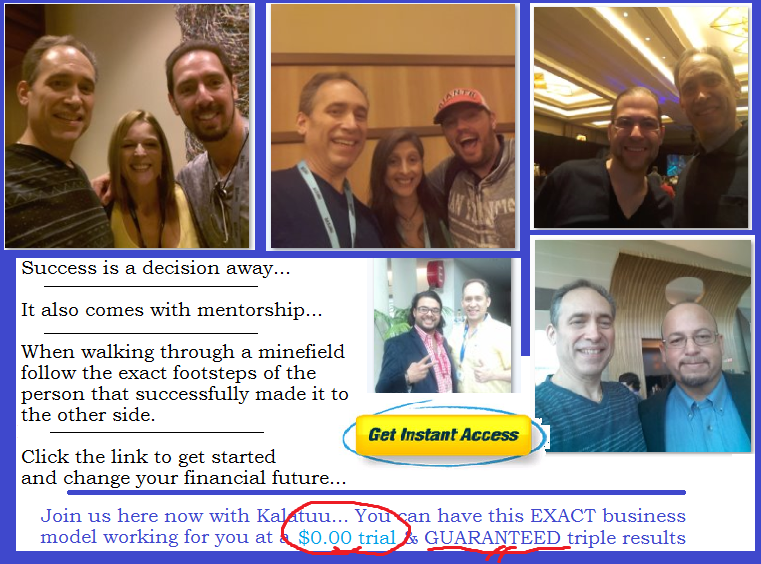 First let make sure you are doing the obvious

Stay away from "Salesy spam words":
100% free
Act now!
ALL CAPITALS
Bad credit
Big bucks
Cost
prize
bonus
buy
purchase
order
Dear friend
Double your income
A lot of Punctuation
Eliminate debt
Email marketing
Extra income
Fast cash
Financial freedom
FREE
For instant access
Free leads
Get started now
Guarantee
Increase traffic
Increase sales
Lose weight
Make money fast
Marketing
Million dollars
Money
Money making
No medical exams
No purchase necessary
Opportunity
Satisfaction guaranteed
Success
w o r d s w i t h s p a c e s
Visit our website
Additional income
Be your own boss
Cancel at anytime
Click here
Earn $
Full refund
Use a Reputable Auto Repsonder
Do not use a free auto-responder. Use the reputable ones that can be bought at a low monthly fee and increase your inboxing. Here are a few:
When you set up your Auto Responder, do not use a free email provider as your return email address such as gmail, yahoo, hotmail, etc. Purchase a separate domain name and set up as you sending/reply to email.
Here is how to set those up:
Aweber Setup
=================================================
Get Response Setup
=================================================
GoGVO / Pureleverage Setup
=================================================
And stating the obvious, before sending your email check the spam score that each of the above auto-responders give you. I shoot for a spam score of 0.0  when you have an acceptable level of up to 5.0.
==================================================
Give you Email URL /  IP a good reputation
ISP filters defend against spam emails. How can you get your IP to be determined by the ISP filters to be  valid and trustworthy?
Segment your list after each campaign. Typically the first email sent after someone opts into your list gets the highest open rate. Segment the part of your list that opened your email, and then send your email to that segmented part of your list.
Here is what I am talking about:  If you did a recent traffic campaign and got 500 Optins and 40% of them opened your first email, which is quite typical. Segment that list of 200 email addresses and send to just them for a while.
Your IP starts to build trust as you send out emails to a list that is engaged.
Obviously you don't want to neglect the other 60%, so you can send them emails also, but just not as often as your engaged list.
Don't Let Your List Forget You!
Sending emails infrequently or inconsistently, can be detrimental to your email marketing… Why? Your Customers might forget all about you.
If you subscribers forget you, they may delete your message, hurting your "open" ratio or worse, they may forget Opting In and mark your message as spam or unsubscribe.
So, in your daily activities, put "Broadcast to your list" at the top of the list. Do that first, then do whatever other daily activities you are committed to.
Register a separate domain to be used only for emailing your list
This separate domain will allow for domain-specific monitoring of your IP, and over time, users will come to trust the domain.
Check your sender reputation
A big reason why your emails won't inbox  due to a low sender score. ISPs will reject emails that fall below a certain score.
Sender Scores assigns a specific number to an  outgoing mail server.
The sender score uses a scale from 1-100; the higher the better. You should feel confident with a score in the 90's.
To check you score, go here: https://www.senderscore.org/  to check your score for free.
================================================
================================================
A quick about me: I've been a stay-at-home-dad for almost 6 years.
My initial start in Offline Network Marketing created a strong 6
figure income for me.
And looking to triple that income, I found 
Online Internet Marketing. It looked easy at first, but I found out
there was a huge learning curve.
My goal is to help my team to 
minimize that learning curve. And to do that, you need the right 
Mentorship and the right tools…
And you will get both when you  Join me…
click to link below for $0.00 full blown trial and iron-clad
GUARANTEE that our Kalatu and EN system can make your 
Earning power 3 times more effective than what you are doing now!
===================================================
===================================================
Use a double opt-in or confirmed opt-in.
Most internet marketers user the single opt-in in which the subscriber is added to your list simply by entering it into the space provided.  But, this method hurt your email marketing  by generating a high amount of spam complaints. Some ISPs begin to block sending servers after as few as 2-3 spam reports per one thousand emails. And what could be worse, your Auto-responder service can close your account with too many spam complaints… SO… with that said, back up your list often to a .CSV file.
The best way to defend against a large number of  spam complaints is to use a double-opt in.
But if you do want to use Single Optin…
The worst email lists are created from free giveaways. People, true to form,  attempt to enter a fale email to get to the other side and get your FREE E-Book or FREE VIDEO.
On your Optin page, be very clear to let them know that the FREE E-Book will be sent to the email address provided.
Clean your list.
Many auto-responders automatically clean your list of bounced addresses. But if you are sending your marketing emails to non-existent users, remove all inactive recipients from your list filtering out all users who have not opened or clicked your emails in a few months.
You're not going to lose anything by cutting the dead eamails from your list and you may end up spending a lower monthly fee to your auto=responder service.
Use branding in your "from" field
Using your brand's name in your "from" line can reduce spam complaints and can improve your email open rates.
And always remember to be SPAM compliant. The SPAM laws can vary from state to state within the US, and certainly varies from Country to Country.
Subscribe to my blog and receive more info such as …
Email Marketing and Effective Inboxing Tips