When I got started in Internet Marketing, I was an absolute total Nubie….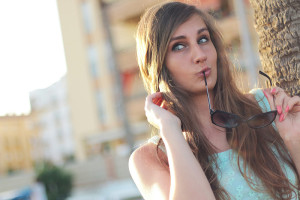 But I did hear something about Blogging specific Keywords so I would be found on Google.
I felt if you threw enough mud up against the wall…. something's gotta stick. Is that true??
My answer is going to surprise you…. YES if you Blog enough (throw enough mud) you increase your chances of ranking with the search engines… But NO, you won't rank on specific keywords typically if you did not follow good SEO practice.
You'd rank more on the large amount of content and fresh daily updates… which is a great thing. But if you were looking to laser target a specific audience for a specific niche, the chances would be small without following good SEO pratices.
So here are some SEO essentials to keep in mind.
Getting a website to rank at the top of the online search engine is a really effective way to obtain customers and potential customers for your business. It is maybe the most targeted form of marketing offered if you believe in what you are doing.
That is due to the fact that people are actively looking for a product, or solutions for issues they may have, etc.
If they find your site when they are trying to find that solution, this is called organic traffic. It is the best kind of traffic you can get.
Here's why: if you selected the ideal keywords, you could be capturing them when they are in a purchasing mode and they will be more likely purchase earlier rather than later. Because they found your site when they were looking to solve a problem.
That brings us to the value of keyword research when it pertains to the search engine optimization procedure.
Selecting the right keywords to build an SEO project around is crucial. It is the first, and crucial, step of the whole procedure. Pick words that have low competitors and high search volume to get started.
Then when you begin with seeing outcomes you can start going after more competitive terms. That will bring some traffic to your site and offer you confidence and experience to go after the harder terms.
The best way to choose Keywords is to sit down and get in the frame of mind of your customers.
Think like they would about looking for you and your product. If you are a plumber, for example, what kinds of things would they be searching for to fix their problem? They might be looking for an option to unblock a drain; they might be looking for upkeep on their pipes. Aim to develop a list of 10 to 20 items when getting started.
After you have actually come up with a list, then attempt to broaden that list by adding geographical terms and purchasing terms.
Returning to the plumbing contractor example, you might add words like: finest, cheap, cost effective, Dallas, and trusted to that list. You may end up with terms like "best plumbing technician in Dallas" as one of your terms. That is called a long-tail term.
It will be easier to rank on and if someone is looking for that term they most likely have their wallet in their hands and need assistance immediately. And, if your site reveals on top you have a great chance of getting a consumer since you did your research on appropriate keyword research.
Choosing keywords for SEO is maybe the most vital part of the entire procedure of seo. Choose words that are too difficult and you might be spending years attempting to rank on words and will end up being annoyed. Select words that no one is looking for or have no volume and you might hang around ranking just to find no one even learns about it.
Therefore, keyword research is imperative to get right from the beginning. Hopefully, a few of the important things discovered right here will help anybody aiming to do SEO or employ a specialist will assist.
That brings us to the importance of keyword research when it comes to the search engine optimization procedure.
Picking the ideal keywords to develop search engine optimization around is essential. And, if your website shows at the beginning you have a good chance of getting a customer due to the fact that you did your homework on proper keyword research.
Picking keywords for SEO is maybe the most essential part of the whole process of search engine optimization. Keyword research is essential to get right from the beginning.
Stay awesome… thanks for reading… please comment below add "YOUR 2 cents"!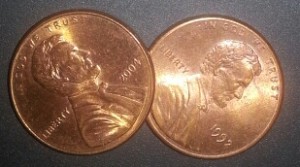 Vic Mann
====================================
Blogging site I use to rank on 1st page of Google:
====================================
About me: I am a successful internet,
affiliate and network marketer. I earn a
high six figures from home… and have been
a stay at home dad for the last 6+ years.
If I can do it, you can… especially
with my help.
========================================
And like old time Rock group "War" says:
(War is the same group that performs the George Lopez song: "Low Rider")
Be sure to subscribe and get future updates on:
– See more at: http://vicmann.com/4-basic-steps-start-internet-marketing-business/#sthash.pV3cLSXo.dpuf