So… I am an Internet Marketer, Affiliate Marketer… and most of all, a Top Earning Network Marketing Pro… and have been a stay at home dad for the last 6+ years.
If I can do it, you can… especially with my help.
But as my daughters used to say when they were around 13 years old… so what's your point dad?!?
See YouTube video below of my girls doing an iPhone review (Hilarious…)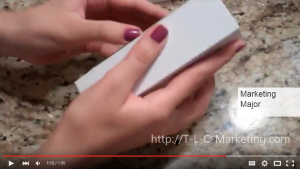 But I digress… My point is… doing the above… CORRECTLY…
– Affiliate Marketing
– Internet Marketing
– Network Marketing
… means that by default you are an Email Marketer.
… Again… that is if you are doing the above correctly.
Now… to be a long term email marketer… you have some rules to follow.
– CAN-SPAM compliant
– Only sending Permission based emails
– meaning that the person is on your list because they OPTED into your list from your landing page
– You must include an UNSUBSCRIBE link in ALL your emails.
– Etc… etc… etc…
In the event that folks do UNSUBSCRIBE, they have the opportunity to leave a comment.
Now here is the HILARIOUS part… and why I call this post: 
Get off my list you Big Dope!
I've seen so many comments from people that SUBSCRIBED for example on Monday…
… Then on Tuesday, the very next day..  they UNSUBSCRIBE with comments like:
– why am I receiving this email???
– how'd you get my email address??!!
– stop sending this   f**king  sh*t  !!!  (that is me censoring their non-censored remarks)
And there are so many others. Mostly misspelled nonsense.
What do people have?…  a memory retention of a flea?
Get off my list you Big Dope!
You know… in my offline network marketing business, for you to get on my team and be personally sponsored by me, requires me to sit down with you first and do an interview… to see if you qualify for my time.
I've politely closed the lid on my laptop multiple times, or ended an online Google Hangout (if they're at a distance)  less than half way through interviews… because I felt it wasn't a good fit.
But in Internet Marketing… my Landing pages are EVERGREEN… meaning they are out there 24 x 7 x 365 … for anyone to GET ON MY LIST…. or JOIN MY BUSINESS… anytime day or night, before I ever talk or email with them.
There's no opportunity for me to qualify them… so I guess they qualify themselves when they UNSUBSCRIBE…
And for the IDIOTS with the memory retention of a flea… GET OFF MY LIST YOU BIG DOPE!!!
If you've had some Big DOPES on your list, please share in the comments below… I'd love to hear your stories.
So understand this…
… as an Internet Marketer…
… an Affiliate Marketer…
…a Network Marketer…
…and by default… an Email Marketer… you are setting yourself apart from the masses.
Setting yourself apart from those that want to warm a chair from Monday to Friday… and live for the weekend…  Living paycheck to paycheck…
You have set yourself apart…
… you are doing the things that leaders do…
… And to survive as a leader…
… you need to have Thick Skin.
You can't let the little stuff bother you. You have to laugh about crap like the above.
God has put inside each and everyone of us the seeds of greatness. The ability to become anything we strive to be that is humanly possible.
Live up to your full potential. Don't let anyone steal your dream. Go out and pursue your dream… and it all starts with you believing you can do it.
So what do I do as an Affiliate Network Marketer?
Click the link below for the video where Me…. and large number of my team is making a boat-load of money online:
And join us… It'll cost you $7.
What the above link will allow you to do, is the following:
– Blog and rank easily on Page 1 of Google
– Brand yourself
– Collect email address for Email marketing
– And make money as an affiliate.
But, quite possibly, you were looking need an all-in-one Sales Funnel tool:
That can Create Sales funnels from start to finish? Such as:
– landing page
– auto-responder
– sales page
– email marketing
– tracking
– unlimited Sub-domains?
Then click here: 
http://Just7.automatic-leads.com
DO IT NOW before it gets lost in the mix.
A $7 product… not monthly… one time…
and can generate $526 commissions for you.
http://Just7.automatic-leads.com
got questions?  Comment on the post and I will answer.
========================================
About me: I am a successful internet,
affiliate and network marketer. I earn a
high six figures from home… and have been
a stay at home dad for the last 6+ years.
If I can do it, you can… especially
with my help.
========================================
And like old time Rock group "War" says:
(War is the same group that performs the George Lopez song: "Low Rider")
Add your two cents by leaving a comment.  Let me know about some crazy UNSUBSCRIBE comments that you got.