A common question I hear is "how do I separate myself from a multitude of other marketers promoting the same Landing Page and create my own Landing/Squeeze Pages", so I decided to shoot the video below and create this Blog Post on:
How To Create High Converting Landing Pages and Split Testing For Best Results
By having your own unique landing pages, you separate yourself from the pack and can then create your own custom funnels for whatever product or Biz-Opp that you want to promote. 
To get the most out of this training Join the Team by Clicking the RED Button below and getting your Trial. Then come back here and you can follow along the Daily Shortcut with the very same product I am using.

Here is the link to get started with me and our team where we give exact and specific daily routineto follow to help you build "your brand" online and help you build your list and get into profit.

I hope the above video was helpful. 
If you clicked the above RED Button and joined my Team, then you have access to the HUGE PDF Document of our Daily Shortcut checklist. 
 To see how I create Organic traffic Click the Red Button Below:

get more leads for your business…
get into profit sooner than later…
get people to know like a trust you before you even met them…
And become the hunted, rather than continually hunt and go through tire kickers.
You need a viral – authority Blog. And the only one that I can recommend is the Kalatu Blogging Platform only from Empower Network.
With Empower Network I will show you in Seven simple steps how to reach your financial goals.
Click this button to get a full trial of this amazing Blogging platform, which includes all the tools you need to excel and build your business such as a: High Converting offer, auto-responder, Viral blogging platform, Lead page creator, Sales Page  creator, tracking, URL Shortener, Full blown training, Live Webinars, Big Ticket sales, monthly residuals and the list goes on and on.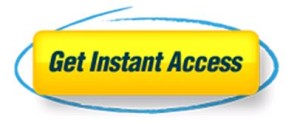 Join me here to get full access to our Authority Blogging Platform: Kalatu. 
Please comment below and feel free to leave your 2 cents.