If you really want to succeed Online, within Internet Marketing, there are some things you need to do, and there are some things you should never do. I'm just going to talk about what you need to do to get started, so that you can avoid mistakes and only do the things that will make you money online.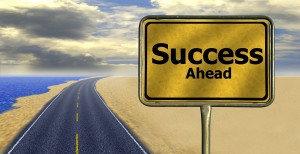 First and foremost, you need to know what market, aka, niche, you will be focusing on.
The key to making money on the Internet is researching on the different markets, finding out what problems people have in them and what products you can offer them as a solution.
For example, if you research on the forex niche, you will find that people are actually hungry for something that will make things automatic for them, or something that will them money but won't leave them tied to a chair before the computer. Selling a Forex trading robot will solve this problem.
You can do the same type of research in other niches. People are always looking for solutions to the the things that may bother them the most such as weight, blemishes, etc.
A niche can be a solution to any one of these problems.  And the more specific the niche, provided there is sufficient interest/traffic, then the better.
For example "Loose weight after pregnancy "is a better niche than "Loose weight now".
One very important factor in Internet Marketing is building your own websites.
Although there are websites out there that allow you to host your websites for free like WordPress.org and Blogger.com, at the end of the day, the websites that you build on those sites are NOT your own and there's no telling when they are going to shut down your websites for violating their terms of service. It's happened before to many Internet Marketers and there's no reason why it can't happen again.
That said, make sure you build your own websites on your own hosting account. We recommend that you register a domain with Godaddy or Namecheap and then host your website on Hostgator. A domain name costs around $10 to register. On the other hand, hosting accounts that let you host an unlimited number of domains cost less than $15 per month.
Click here for : Namecheap  – reliable, free private registration 1st year, the $2.88 per year thereafter
Click here for : Godaddy   – reliable, private registration about $8 per year.
Click here for : Hostgator  – I found to be the best. And they offer a Baby Plan, which is great value.
There are many ways that you can market things online. You can do online advertising or make your sites visible on Google and other search engines through Search Engine Optimization (SEO). Choose a marketing method and learn all that you can if you're just starting out. Buy a course or better yet, become a member of an Internet Marketing forum. When you're ready, TAKE ACTION.
Your own worst enemy in Internet Marketing is procrastination and the only way you can beat it is by taking action, lots and lots of action. If you're afraid of committing mistakes, don't be, because this is how you become successful: learning and committing mistakes from them.
Be like a postage stamp… Stick to one thing until you get there.
As with any business, you need to get it up and running before seeing significant payout, or any payout at all.
A quick jump start is to get started in an affiliate business that mainly requires sending traffic to their sales page. But now that you followed the above steps you can capture that traffic by sending them through your Landing Page first, capturing their email address, the sending them to the company salespage. So now you can continue to follow up with YOUR paid traffic that opted-in.
Persist in your efforts. If you're using SEO as a marketing method, it could take several months before you can see any real results.
Paid traffic through SOLO Ads, Banners, PPC, etc should substantially speed up developing a large and profitable Email list.
Stay awesome… thanks for reading… please comment below add "YOUR 2 cents"!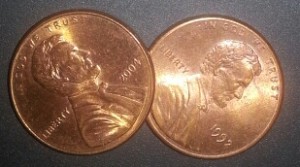 Vic Mann
====================================
Blogging site I use to rank on 1st page of Google:
====================================
About me: I am a successful internet,
affiliate and network marketer. I earn a
high six figures from home… and have been
a stay at home dad for the last 6+ years.
If I can do it, you can… especially
with my help.
========================================
And like old time Rock group "War" says:
(War is the same group that performs the George Lopez song: "Low Rider")
Be sure to subscribe and get future updates on: